This semester, my most challenging class is physiology with Dr. Fleet and abnormal psychology with Dr. Qualls. I feel like physiology is one of my most difficult classes because Dr. Fleet's teaching style is very different from my learning style. She shows us a lot of diagrams, charts, and pictures, and writes the majority of our notes on the chalkboard during class. I have issues with retaining the information as she teaches off of the picture on the powerpoint presentation. Additionally, the way her notes are structured makes it difficult for me to remember and absorb while in class. I prefer lists and notes that are separated by subheadings depending on related topics. I realized that her teaching style was not working for me when I started reviewing for the first test because I had retained very little information from the class periods. This class is also difficult for me because of the relationship to chemistry. I find it hard to talk about ions, channels, gradients, etc. because it is hard for me to visualize them. I enjoy anatomy and my AT classes because I can physically see and touch what we are learning about; therefore, making it easier to make connections while I learn. I've always had a hard time learning about what I couldn't see or visualize. Because of these obstacles, I have spent a considerable amount of time thinking about how to improve my learning. I have found that when I relate what we are learning about in class to real life situations, such as diseases, injuries, and everyday life processes, I can understand the concepts much easier. Additionally, I plan on going through my notes and rewriting the information in class in ways that I can comprehend it better.

Abnormal psychology is hands-down my favorite class that I have taken so far, despite it being difficult. I retain the information well in class, and I haven't been this excited about a class since I got to college. I stay engaged during class (and it's an 8am class, so that's big news), write detailed notes, participate when I can, and actually enjoy reading the textbook each week. The part of the class that makes it difficult is the amount of information that we are supposed to know. I feel almost behind in the class because the majority of the class has had multiple psychology classes, so their background of psychology is more extensive than mine, but that only pushes me to do better. For the next test, I plan on reviewing my notes much more frequently and rewriting information multiple times when I have trouble remembering it. I would also like to watch videos of mental illness interviews to practice diagnosing the patients. This class requires a lot of work, but I know it will be helpful to my future career.
Powered by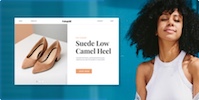 Create your own unique website with customizable templates.