This semester, our little clinical question is, "Does tenotomy on the biceps tendon with labrum repair make athletes with overhead activity more susceptible to biceps tendinopathy after returning to play?" Sam is working with a male soccer athlete for her rehabilitation project who had labrum surgery. He is a goalie for the Emory & Henry soccer team, and his surgery consisted of a tenotomy of the biceps tendon. We suspect that this was a good option for him because he does not spend a majority of his athletic participation with his arms overhead. We have heard that the biceps tendon simply regrows, but with a different origin. This sparked our interest. Because the surgery seems to have so much success, we began to wonder if this approach to surgery would be worth the risk despite the seemingly great labrum repair results if the athlete had an increased chance of the chronic injury. Biceps tendinopathy is already a massive chronic issue that overhead athletes struggle with, so I wonder if a surgeon would take special precautions in a scenario with an overhead athlete such as a volleyball player or a tennis player for example.

For our committee, we have asked Hannah Clementson to be the athletic trainer on our team. We picked Hannah because she is athletic trainer over many overhead sports. She works with the volleyball team, the baseball team, and has previously helped with the tennis team. Hannah is also currently working with athletes who are recovering with labrum surgery. It would take further research about their surgeries, but we could potentially compare her athletes progress with those who received a tenotomy of the biceps tendon during surgery. Additionally, we believe that Hannah could offer a lot of insight into our research because of her experience. We also asked Beth Funkhouser to join our committee because we trust her knowledge of surgeries. I feel like as an athletic trainer it is important to know about the nature of surgeries that athletes go through and understand what happens to the anatomy during a surgery. I am confident of Beth's insight when it comes to discussing surgeries and helping us get a full understanding. Additionally, Beth is very knowledge about current trends and always has useful articles to offer. Lastly, we wanted to ask Coach Caro to join our research committee. I feel like Coach Caro will be able to offer a different viewpoint to the recovery and long lasting effects of a tenotomy to the biceps tendon. I believe that this strength and conditioning perspective will help create a holistic view of the athlete's recovery.

This week, I received 2 attempts in clinical experience and approximately two attempts from the PBL.

The reason that I appreciate athletic training so much is because of the holistic approach to the care that is provided. I believe that knowing the athlete before the injury is a major cause of the feeling to provide holistic care. Creating a relationship with the athlete makes it easier to invest into them personally, instead of solely investing into their injury. For example, with my rehabilitation project this semester, I know the athlete very well and was previously her teammate. This relationship that I created previously to her injury makes me feel personally invested into her healing process. I want not only her knee to heal, but for her health, both physically and mentally, to be better than it was prior to her ACL tear.

Additionally, I think that it is important to treat the entire person instead of just the injury, especially in the college athletics environment, because of the statistic of athletes with depression. I just returned back from the Fellowship of Christian Athletes - College Advance annual retreat, and many of the testimonies of the athletes there involve depression. Quite a few athletes were only able to come to the retreat because they were injured, and for most of them it is life altering, if only for a season. They explain how they feel useful and powerless because they are not able to do what they have a passion to do. They are a part of a team dynamic, and when an injury occurs, it is stripped from them. They often feel as if they are no longer apart of the team. This can very easily turn down a path of depression and self-destruction. An athletic trainer can be pivotal for the athlete during this healing process. We have the opportunity to be the person that they lean into to share what they're going through and how their mental health is functioning.

Additionally, I feel that it is important to look at the entire athlete physically as well as mentally because other issues have the potential to arise when an athlete is performing rehab for a specific injury. Because the rehab process can be such a strenuous process, other pains may arise throughout other areas of the body that would need attention. By taking care of the entire body, the athlete may feel more cared about and more trust can established between the AT and the athlete

This week, I didn't receive any masteries.

I feel like rehabilitation is one of the biggest roles for an athletic trainer. Much of the time spent in the clinic is with athletes who are there for rehabilitation. I feel like athletic trainers have a big advantage when it comes to rehabs because there is awareness about how their athletes operate before an injury. Knowing the athlete's personality, work ethic, pain tolerance, and other history is very helpful in the rehab if/when an injury occurs. After an injury, an athletic trainer is responsible for diagnosis and knowledge of how to correctly create a rehabilitation plan based on the extent of the injury and the progression of injury phases. Outside of the typical rehabilitation process, I believe that it is crucial that an athletic trainer be there emotionally for the patient. I know firsthand that an injury can really put a damper on not only the patient's athletics, but on the overall mood and lifestyle of the athlete. It was always nice to know that my athletic trainer was there for my physical health, but to also just be a friend to me, especially in the rehabilitation process.

In the beginning of a rehabilitation, the main goal is to reduce pain, swelling, and increase ROM. Once the pain has diminished according the patient, swelling has noticeably decreased, and some ROM has returned, the next step of rehab can be taken. The next step involves maintaining ROM while establishing neuromuscular control. Strengthening will be the next step as well. My patient's main goal right now is to strengthen the involved side to equal her uninvolved side.

I feel like having knowledge over the phases of healing and being able to recognize the signs of each healing phase is crucial to knowing when to progress patients. Additionally, I feel like it is important to understand when the athlete is not being challenged enough. Knowing and investing into the athlete personally can help with this step in the rehabilitation progress in my opinion. I personally feel like I need to really improve at knowing when to progress my patients. I always have an underlying fear that I will push them too hard, but also that I might not be pushing them hard enough. I feel like this semester will help me find a balance of knowing how to progress patients through the rehab project.

This week, I received 3 attempts from the PBL in Beth's clinical class.
Powered by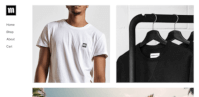 Create your own unique website with customizable templates.