​This semester I was able to do an on field evaluation for a football player who landed on his shoulder during practice. Once he got off the ground, he kneeled for a while holding his arm. As I started walking over to him, he got up and started making his way to the opposite sideline. I ran to catch up to him and finally caught him at the sideline to ask what happened. He said that he landed directly onto his shoulder after a tackle, and he was experiencing fairly intense pain towards the back of his shoulder. We struggled to remove his shoulder pads to get a better evaluation of the injury, but when we did, he said his pain had moved from the back of his to the anterior portion of his shoulder along the biceps tendon. He was tender along the short head of the biceps tendon, but was not at all tender in the posterior portion of the shoulder. I went through manual muscle testing for both the rotator cuff and biceps, and he was only experiencing some muscle weakness with testing of the biceps. Additionally, he was positive for pain and some weakness during special testing for the biceps. After the on field evaluation, the initial diagnosis was biceps tendinitis that was irritated from the fall.

The next day when I arrived for practice, the initial diagnosis had changed. It had shifted to shoulder impingement, and he was experiencing pain in the posterior portion of his shoulder again. It was not severe enough to keep him out of practice that day. I was surprised at the change in diagnosis because he insisted the pain was in the anterior shoulder and he was not at all tender near the end of the acromion. I also learned that the football player had a history of prior shoulder injuries and impingement. If I could go back and do the on field evaluation again, I would ask many more questions about the athlete's history. If I had been aware of the past shoulder injuries, I would have also performed more special tests for impingement and rotator cuff injuries. I learned that no matter where I am, whether it be in the field house or on the field, that I should take the time to ask the important questions. If on the field, I should keep the questions clear and specific to what I need to know to be efficient, but I should not cheat myself the past medical history to make an accurate diagnosis.

Powered by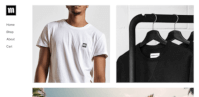 Create your own unique website with customizable templates.