This pre-season has been substantially different than the past two pre-seasons that I have been through. When I first got into the program, I was very timid and unsure of myself, but I learned so much. The second year, I dreaded it to be honest. I was at a point in my education where I knew that athletic training was not what I wanted to pursue in graduate school, the physical therapy clinic where I was placed was not one I found very exciting, and my enthusiasm for the field was completed drained. This pre-season, however, has been the complete opposite. I always found myself dreading working with football, but I am loving being with this team. I feel like I am eager to be in the clinic and on the field again, excited about game days, and ready to grow in my knowledge. I think a major contributor for feeling this way is who I am surrounded by and even the athletes. When in the clinic now, I feel like I have freedom to ask as many questions as I need to without the fear of feeling inadequate. My preceptors encourage me and offer me guidance when it is needed all while being so easy to communicate with. This pre-season has taught me a lot about leadership and how those skills can make a difference in whatever setting I am in. Watching the leadership of my current preceptors makes me want to be a better athletic training student alongside the desire to be a better leader in the current leadership positions I am in. There is something to say about gaining experience, whether it be work experience or clinical experience, under leadership that supports you and you truly enjoy being around.
​

What has continued to still be a hindrance for me is the rehabilitation aspect of athletic training. This will be an area of AT that I will have to consistently be reviewing and growing in regardless of whether my current classes demand it. I feel as if this is the area where I struggle the most because it is the least interesting to me. I am fascinated by emergency care, evaluating, diagnosing, and treatment for acute issues, but chronic issues that call for in depth rehab is where my interest begins to drop. I take that fact as a prompting to lean into this topic to get better. Lastly, I feel like my growth as an AT student has made me understand that communication with my preceptors is key to having the best interactions with them. My growth as an AT student has also shown me that the psychological aspect of dealing with athletes is just as important as their physical state. If I respond the same to an athlete's turf toe as I do with an athlete's tib-fib fracture, the turf toe can suddenly become much more painful. I've found that it is best to approach each injury with a calming, relaxed demeanor.

​
Powered by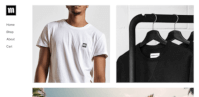 Create your own unique website with customizable templates.