​We have made considerable progress on our little clinical question research. Together with the help of our committee, we have found some extremely useful information in discovering whether or not a mineral deficient is the primary cause of muscle cramping in athletes. With the information that we have discovered, we have realized that we may need to change our question. Instead of comparing three minerals, potassium, sodium and magnesium, and their effects on muscle cramping, we may need to begin looking at the comparison between a mineral deficit and muscle overloading. The thought of changing our question this late into the process has definitely been a challenge, but we want to have the best clinical question that we can have that is the most beneficial in the long run. Additionally, in regards to research on our current question, it is very difficult to locate information on each separate mineral. We have found one article that solely mentions a sodium deficit, but no articles yet on magnesium or potassium deficits. This is really surprising to me because of how the majority of people tell those who are cramping to eat a banana due to the potassium in it.

I have been very surprised at some of the information that we have found so far. One article we found mentioned that there was no evidence stating that a deficit in a particular mineral could cause muscle cramping during competition. I also found it interesting that another article states that it is difficult to distinguish the difference between an overload muscle cramp and a mineral deficit cramp. Lastly, one of our articles stated that if the muscle cramp is a result of overloading that muscle, only that muscle and the muscles in that muscle group would be affected by the cramping. On the other hand, if it were a mineral deficit that is the source of the cramping, the cramp would travel across muscle groups to cover a wider area of the body.

Moreover, meeting with Beth about our question really helped us in focusing our research on specific questions that we had. I felt a little frazzled when looking prior to the meeting because I was really unsure of what I was looking for. Now that we have specific question, I believe that we will be able to find better information to attempt to answer our question.

This week I had approximately 42 attempts in our clinical book. We began the wrist, hand, and finger section in upper with Brianne, and received attempts in ROM, MMT, and special tests.

Powered by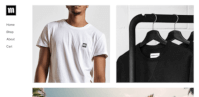 Create your own unique website with customizable templates.