One of my clinical goals was to refine my taping skills by practicing a minimum of two tape jobs per week with my preceptor. I believe that this goal has gone very well, and that my taping skills have improved tremendously since the beginning of the year. I feel much more confident when taping now, and am not so hesitant to offer my help when taping needs to be done. My preceptors have done an awesome job of taking time to teach my taping jobs that are not as common, and they make sure that I do them correctly. I have learned how to do a spiral tape job, a figure eight thumb spica, use moleskin stirrups, offer an alternative to a spiral wrist tape, and others on top of making my ankle taps better by reducing wrinkles and being able to alter the tightness of the tape to best suit the athlete.
​
My clinical packet has been getting a lot more love recently than earlier in the semester. Early on, the clinical packet really just made me frustrated because I had already gotten masteries for the things that I knew how to do, which wasn't a whole lot, so it became sedentary for a while. However, once we really got into the swing of the semester, I started realizing that it was time to bring it back out. I am fairly pleased with the progress I have made in it so far, even though I am not meeting my goal every week. With that being said, during weeks that we have practicals, I am exceeding my goal which is hopefully making up for the weeks that I do not have as much luck. I am missing a few signatures for what we have had tests on to get a mastery and have a plan to get those this week to catch up so that I can get a numerical idea of the progress I have made so far. Because I am only a couple hours short of meeting the minimum hours needed for clinical, I am hoping that I can get more times during day treatments and rehabs instead of pre- or post-practice treatments to try to focus on skills within the clinical packet that are not as common as others.
Powered by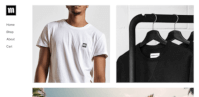 Create your own unique website with customizable templates.