Challenging conversations are something that I have had no choice but to get better in within the past few months. I have had to have quite a few challenging conversations, and I definitely believe that practice makes perfect. I have learned that the best way for me to handle that difficult talks is to try to approach it from the other person's point of view. This can pertain to one's personal life, professional life, etc. Seeing someone else's perspective can both allow me to go into the conversation with a level head and a sense of understanding, and it can also make the other party feel more comfortable. I believe that above all, we all just want to be understand and feel like we are being heard with a sense of understanding. By putting ourselves in others' shoes, that can oftentimes be accomplished. Unfortunately, there are other situations where a consensus cannot be mutually found. In this case, I believe that approaching the situation with a desire to know the other side of the story is extremely significant. It is important to be able to hold our own tongues and allow another person to speak. Additionally, it may sound corny, but I strongly believe in "I" statements instead of "you" statements. By using this method of communication, there can be an avoidance of a feeling of blame or pointing fingers. I believe there is a lot to say about someone who can handle conflict with empathy instead of a persona of arrogance and the "I'm right, you're wrong" attitude.

In the past, the challenging conversations with my mother have never had a calm ending. We are both pretty strong in our personalities (I come by it honestly), so we have had the tendency to butt heads. However, after having many literal come to Jesus meetings, I have learned a calm demeanor can put even the greatest qualms to rest. After learning this, I changed the way I talked to my mom about going to Nepal for example, and the conversations have been much more fruitful. I understand that she worries because she loves me, and now she understands that I feel the need to go and devote my time to a cause I care about. Even though we still don't fully understand each other all the time, we can give each other the respect and kindness that we deserve.

This week, I have received attempts from Beth's PBL and have been able to fill in much more of my clinical packet.

​
Powered by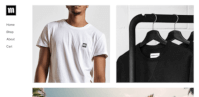 Create your own unique website with customizable templates.