​This week I have had the opportunity to run many of the rehabs for women's soccer players. Many of these rehabs have been ankle related, but many have been ACL related as well. A specific ankle rehab that sticks out to me is a one for a soccer player who has struggled with chronic ankle instability and reoccurring ankle sprains. She has been coming in for rehab for almost two weeks and seems to be making good progress concerning strength; however, her balance is a big area of weakness. She often has trouble while performing activities on the BOSU ball, such as cup pick-ups and cup touches. She especially has trouble doing tasks on the blue foam pad that is used to help with balance.

During a specific rehab, she had particular issues with keeping her balance while closing her eyes and standing on one foot on the BOSU ball. It was in the rehab plan to try to keep her eyes closed while moving her head from side to side while doing the same exercise as before. She seemed apprehensive about the task, but tried to do it anyway. She had to catch herself many times and couldn't seem to keep balanced for more than just a couple seconds at a time. Because she could not perform the activity in an efficient manner, I told her to keep her head still on the second try to see how she would do. She still had a few issues, but overall she was able to perform better. From there on, I told her to alternate between moving her head and keeping it still every two times until she finished the designated number of sets. By doing that, she was able to spend a lot more time on the BOSU ball instead of catching herself or having to reposition back onto the BOSU ball. She was able to do the rest of her exercises in the rehab without alteration. I hope to be able to follow her through the rest of her rehab, to see the improvements that she makes. Additionally, this was a great experience because I was able to implement what I have learned in therapeutic rehabilitation in the clinical setting. What happened during this rehab is not something I have experienced very often, so it was definitely a unique learning experience.

This week we had a wrist, hand, and finger practical. By having the practical, I received approximately 50 attempts, and some of these will turn into masteries (hopefully).

Powered by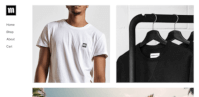 Create your own unique website with customizable templates.