At the current moment, I am pursuing a career in physician assistant studies. I would like to sit for the BOC exam to become certified before continuing my education in a physician assistant program. I began to think about this track when I was considering how to best use my career in the mission field. I had a hard time trying to imagine how I could use physical therapy in missions because physical therapy is more of a long term service. Additionally, I really enjoy the idea that individuals receive experience in a plethora of different specialities, which makes choosing a speciality or changing a specialty fairly easy. Lastly, the most superficial reason is that it takes one year less to accomplish than physical therapy.

I have done a lot of research into what I need to do to accomplish this goal. Each PA program demands something a little bit different. Each program needs patient care hours, and only specific programs will accept athletic training student hours. The only program that I have found that accept ATS hours is the Medical University of South Carolina. Additionally, the prerequisites for each program seem to differ slightly. I have made my schedule for the rest of my time in undergrad to try to accommodate all of the prerequisites for each program that I am interested in, and the only issue that I have had so far is fitting in microbiology. However, if I can take organic chemistry over the summer, then I will be able to fit in all of my prerequisites for each program. I shadowed a PA from a hospital back home this summer, and I am really interested in what she does. She works in a pulmonology clinic and a family practice, and she offered up some very good advice about what I needed to focus on learning while in PA school. She advised me to ask a lot of questions about paperwork and insurance policies. Additionally, she mentioned getting my CASPA application in early to be able to start applying to schools as soon as possible.

I would like to continue feeling out which specialty that I would like to pursue because as of right now, I would like to pursue a speciality in pediatrics, but I would like to gain more experience in other areas. I feel like finding physician assistants in other specialities this summer to shadow would be very helpful for both my resume and my future decisions. I would also like to learn more about different programs that I have not heard of yet.

This week I received attempts from Beth's PBL in clinical class and five other attempts from the PT clinic with Matt.
Powered by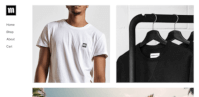 Create your own unique website with customizable templates.