I feel less confident as an ATS when asked to do an evaluation alone. I feel okay until I receive an answer from the athlete that I do not expect. For example, I recently did an ankle evaluation on a female basketball player and she complained of pain being on the medial side of her ankle and some on the medial malleolus. I did not expect this; therefore, it was harder for me to try to decide what exactly was wrong. While preforming evaluations, I believe that I am least confident in my palpations, and I often worry if I am checking all the different ROMs that should be checked. I believe this is because I am very inexperienced in evaluations, palpations, etc.

On the other hand, I feel most confident as an ATS when helping with rehab or taping. Because I have made a point to do as much taping as possible, I believe that it has greatly influenced my confidence level. I feel as if I am a perfectionist in regards to taping, and do not mind taking extra time to ensure that everything fits and looks correct. Also, I have not been able to help with many rehab sessions, but the ones that I have attended, I have loved to help with. I get a lot of happiness from seeing the athletes work hard and accomplish things that they couldn't do the day before. I enjoy encouraging them and pushing them to get better. I think I feel confident in rehab, especially when it is in the weight room, because I really like to pay attention to form and the quality of movements. I think because of my own experience in the weight room, it has been able to translate into my confidence level when helping others in a similar setting.

Powered by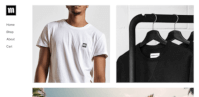 Create your own unique website with customizable templates.