As an athletic training student, I feel the least confident when treating an athlete or patient that I have not been working with, especially if they have a complicated injury or condition For example, when I am at the physical therapy clinic and I am asked to do treatment for a patient that I have not met or treated before, I become very skeptical of what I am doing. I have a million questions like, "Am I doing this correctly? How long do I do this? Is this the right exercise?" I just worry that what I am doing is different, and maybe wrong, compared to what they have had in the past. Additionally, I find treatments to be much more productive when I can comfortably communicate with the patients. When a relationship has been created from the beginning, communication is much easier and trust is more easily established. It is very important for me to have a relationship with the patients in order to feel very confident as an athletic training student. This is not as much of an issue in the athletic training clinic because I know and am familiar with many of those who come in for treatment; however, it poses more of an obstacle in the physical therapy clinic.

I am most confident in the athletic training/ physical therapy clinic when I am working with an athlete or patient that I am familiar with. Also, it helps if their injury is a shoulder. I know that many people are skeptical about the shoulder because of how complicated that it can be, but I feel really comfortable with the shoulder. When I am with someone that I have been working with already, I feel confident about the treatment that I am performing because I am familiar with how they respond to a particular treatment. Additionally, I am able to gauge the progress and the efficiency of the exercises or treatment options that I picked for that day based upon how the patient responds to it because I know how they have reacted to past treatments.

It is super encouraging when I am able to work in a setting where I am confident about my decisions, but I also feel that it is important that I am challenged. I fully believed that if you are not made uncomfortable, then growth will not occur. The more that I am put in a situation where I am less confident, the more that I realize that I need to depend more on my skills and knowledge to be able to make correct and beneficial decisions for the patients.

This week I gained attempts from the PBL from clinical class.
Powered by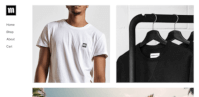 Create your own unique website with customizable templates.