I think for this journal I will start with the more negative and end on the positive. My biggest weakness in regards to my major is probably my lack of passion for the major. When I first began the major, I was very eager to be involved, and my passion was through the roof. However, as my desire for different career paths have increased, my passion for athletic training has decreased. I still very much enjoy the material that we learn, but being in the clinic has become more of a perceived responsibility than a potential learning experience even though I am still learning while I'm in the clinic. I am unsure about how to change this perception that has weaved it's way into my academic life. I would love to still have the same passion that I had when I began in the program, and i do still enjoy helping the athletes, but I feel like I am at a standstill. Another weakness that has made its way into my life this semester was my inability to plan efficiently. My planner has slowly made its way out of the picture when it should have been becoming more important. Through this, I have missed important meetings or forgotten about other assignments or studying. This is solely a lack of discipline that I take responsibility for. To fix this, I just need to be more intentional about planning, whether it be through my planner or another resource like Google Calendar. I believe that I have mentioned this weakness before, but I believe I have a weakness in rehab progress. I can continue to improve in this domain by practicing with real rehabs, speaking with preceptors, and studying example protocols.

On the other hand, I believe that one of my strengths is interpersonal skills. I love making new relationships and getting on the same level as others. I feel like I can easily relate with most other people, which I find helpful during treatments with those who I do not know very well. Additionally, I feel like strength and conditioning aspects of athletic training is a strength for me (no pun intended). I have always been very interested in strength and conditioning, and I have a fairly strong background in regards to proper form for exercises. I can continue to get better by playing into my strengths and continuing to pursue knowledge in those areas.

This week, I received attempts from Beth's PBL, and received attempts while talking with Chaypin during the tennis match.

​
Powered by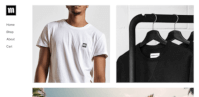 Create your own unique website with customizable templates.