I do believe that my communication skills have gotten better this semester! Not only do I feel like they have improved with the team that I am placed with, but I feel that they have improved with all of the athletes that are in the clinic. I have been able to create much deeper relationships, especially with the softball team, through clinical experience. One example of this is a softball player who I somewhat knew prior to being placed with the softball team. I used to have classes with this player, but we have not had one together for about a year. This player has recently went through a traumatic death in her family, and she has been struggling with healing from that loss. She was never hesitant about mentioning the death to me, but she has opened up even more since I have been placed with her team. We have had quite a few conversation about this person in her life, and she has been able to open up to me about how she has been feeling, which included confusion, shock, guilt, responsibility for the death, but also happiness because she knows her loved in is in a better place. This was a big turning point in athletic training for me personally. I have often thought about being able to be a person that an athlete could turn to for issues that aren't always physical, but I have never been able to practice it to this extent. The athlete admitted to me that she enjoys talking about her loved one, but sometimes feels as if she can't talk about the loss to friends because she's does not want pity. She also feels as if she can't express her feelings to other family members because they do not want to speak of the event. It brought my understanding of the weight of this profession to a new level.

Additionally, I feel that I was able to improve my communication skills with my supervising preceptor. My schedule for tennis has been extremely sporadic, and it has caused changes to occur often in my availability for clinical experience. I have had to continually communicate about these changes, and also have discussed other opportunities outside of practices to receive clinical hours. Even though the cause of this increase in communication wasn't ideal, it was beneficial in the grand scheme of things.

This week, I was able to finish my attempts in my packet.

​
Powered by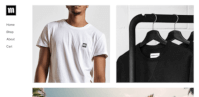 Create your own unique website with customizable templates.