​This semester I have been placed with Melissa as my primary preceptor, and my group members are Colin and Laura. It has been a really awesome experience so far, and I can already tell we are going to learn so much together if we take advantage of the opportunities that are presented to us. Both Colin and Laura are very serious about their studies and how they perform, so that is a good common ground that we all have. Despite only having us all together once since classes started back, I can tell that we are going to have a good time together. We are all very light-hearted, but we also know when it is time to be serious. Laura and I work very well together to accomplish everything that needs to be completed while in the clinic together. In addition to accomplishing tasks, we also work together when trying to learn new things and when we are just studying in general. There was a particular instance when we were in the clinic and no athletes were in there, and we quizzed each other with BOC practice questions. We worked together to figure out the answers to various questions, and learned from the ones that we couldn't figure out. Also, Laura and I worked together to diagnosis our first injury on our own. This was the instance that I mentioned in the last reflection concerning the athlete with a pelvic up-slip. Since this injury experience, we have had many conversations on the correct way to realign pelvic rotations. Today I believe there was a breakthrough in that understanding when I got to realign a patient's hips on my own. I have not been able to work much with Colin due to our schedules; however, Colin and I work very well together in regards to our classes. We work well together when we are studying, and it is beneficial that we often times have different strengths. Both Colin and Laura have a natural curiosity for learning about the profession, so I am excited to see what we will be able to learn together as the semester progresses.

This week I have had eighteen attempts in the cervical spine and thoracic evaluation section of the clinical packet. All of the attempts have happened in Upper Evaluation with Brianne. They consisted of testing the integrity of the C4 -T1 spinal nerve roots and special tests.

Powered by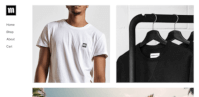 Create your own unique website with customizable templates.