​Before entering the athletic training program, I wasn't even sure of the knowledge that athletic trainers were responsible for knowing (probably something I should have looked into before making it my major). It is not until you are submerged into the field that you give it the respect that it deserves. Regarding taping and bracing, it is extremely underrated. I remember how floored I was at the difficulty of an ankle tape when I first attempted it in Intro. Taping and bracing isn't a skill that someone can just decide that they are going to learn that day; it takes a lot of practice to get it to be effective and pretty. Taping and bracing demands an understanding of the anatomy of the body part that is being protected, stabilized, etc. It is also important to understand where the tension on the tape needs to be placed or what directional the tape needs to be pulled. For example, if I pull my stirrups on an ankle tape from medial to lateral instead of lateral to medial, I am potentially increasing the athlete's risk of an ankle sprain, thus defeating the purpose. Lastly, it is important to understand the nature of the athlete's injury or condition to be able to successfully help the patient. Despite my lack of knowledge in bracing, I would assume that the same concepts of taping apply.
I try not to hold it against other people when they assume that all we do is tape ankles and get water because I was once in their shoes and did not understand how difficult a profession it was. However, when I do hear that comment being made, it's hard to not become slightly offended. I believe that those in the athletic training profession can help change this persona by always explaining to the athlete what we are doing while helping them and why they are receiving the treatment that they are receiving. By doing so, we are increasing the trust that the athlete has in our abilities and showing them that our knowledge extends farther than knowing how to tape an ankle, make an ice bag, or fill up a cooler.
This week I had my cervical spine practical, so I had approximately 35 attempts. These included cervical spine ROM, special tests, and a neurological assessment. When I receive the test back with my grade, some of them will turn to mastery.

Powered by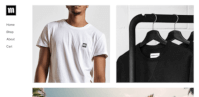 Create your own unique website with customizable templates.