This week I was able to work on my personal clinical goal of gaining a better understanding of the different populations and age ranges that I could potentially be involved with as an athletic training student. This week I was back in the athletic training clinic because of the inability to be at the physical therapy clinic. Because of this, I was back to helping and clinically experiencing with athletes instead of the older, non-athlete population. The difference is exponential, and I feel like I was able to learn from being back in the clinic, as well as apply what I had learned in the PT clinic to the athletic training setting. This week I gained a new appreciation for the athletic training setting because of the upbeat and more rigorous atmosphere. Sadly, it is easy for me to become almost uninterested from time to time in the PT clinic because of the nature of the injuries and the different goals that people in the PT setting have set for themselves. I believe that all the goals set, regardless of the setting, are important, and it has been so beneficial to see the difference in goals between the two settings.



For example, most of the time the main goal for an athlete who is hurt is to get back to competition to play at 100% of their ability. In contrast, some examples of goals in the PT clinic are to be able to walk up a flight stairs without difficulty or to be able to get into a bathtub without assistance. Both of these examples in my eyes hold equal importance in relation to the individual that they belong to, but the path to reach these goals are often times very different. In the AT clinic on Friday, I lead a shoulder rehab on a shoulder injury. The athlete was ten weeks out and was expected to be throwing a baseball again within the next thirty-eight days. However, in the PT clinic, I am assisting with some rehab with a man who had his shoulder surgery in April, and he still has very minimal range of motion. I feel like I have gotten a lot better at reading the patient and understanding the importance between the individual and their wants and needs.

This week I had seven attempts from the PBL #1 that we completed for clinical class with Beth.
Powered by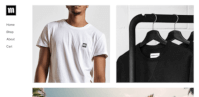 Create your own unique website with customizable templates.