This week I spent my clinical hours clinically observing in the clinic because I was ​unable to work a sports team practice because I am Hannah and Chaypin for tennis right now. This week a swimmer came into the clinic for treatment on her low back pain. Hannah was hooking her up to STIM when the athlete complained of pain that radiated from her low back into her glutes with a sharp pain presenting over her sacroiliac joint. That is when I asked Hannah if we should check her hips for an up slip. We had the swimmer turn onto her back, bridge up, and then checked the alignment of both her ASIS. The left ASIS was higher than her right. Hannah then proceeded to align her hips by having her squeeze her legs together and then apart to try to fix the up slip. When she finished, the alignment of her hips had not changed. Hannah and Chaypin then discussed what to do next to attempt to fix the problem, and they were discussing which way was the correct way to pull the ASIS back into alignment: was she to push up or push down with the left leg? I had recently reviewed this with Melissa, so I asked if I could take over from that point. They said it was okay, so I started from the beginning by having her bridge, squeeze my fists then pull apart, and then had her push up with her left leg while pulling down with her right leg. We repeated this three times and checked her alignment again and it had improved tremendously. We then followed with STIM and ice over the areas she had been having pain.

This situation was similar to my first evaluation of this semester that I wrote about in a previous reflection; however, a difference occurs because once the issue was diagnosed, I did not have to be walked through of how to fix the problem. The previous learned knowledge that I had received from that situation and the review sessions afterwards helped give me enough confidence in my ability to fix it without any more guidance. I am thankful that there was guidance available to me when I needed it and how beneficial it was and is to me now that I can perform it on my own.

This week I had twelve attempts in the shoulder unit that included all the shoulder ROM competencies.
Powered by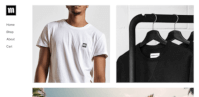 Create your own unique website with customizable templates.