I feel like rehabilitation is one of the biggest roles for an athletic trainer. Much of the time spent in the clinic is with athletes who are there for rehabilitation. I feel like athletic trainers have a big advantage when it comes to rehabs because there is awareness about how their athletes operate before an injury. Knowing the athlete's personality, work ethic, pain tolerance, and other history is very helpful in the rehab if/when an injury occurs. After an injury, an athletic trainer is responsible for diagnosis and knowledge of how to correctly create a rehabilitation plan based on the extent of the injury and the progression of injury phases. Outside of the typical rehabilitation process, I believe that it is crucial that an athletic trainer be there emotionally for the patient. I know firsthand that an injury can really put a damper on not only the patient's athletics, but on the overall mood and lifestyle of the athlete. It was always nice to know that my athletic trainer was there for my physical health, but to also just be a friend to me, especially in the rehabilitation process.

In the beginning of a rehabilitation, the main goal is to reduce pain, swelling, and increase ROM. Once the pain has diminished according the patient, swelling has noticeably decreased, and some ROM has returned, the next step of rehab can be taken. The next step involves maintaining ROM while establishing neuromuscular control. Strengthening will be the next step as well. My patient's main goal right now is to strengthen the involved side to equal her uninvolved side.

I feel like having knowledge over the phases of healing and being able to recognize the signs of each healing phase is crucial to knowing when to progress patients. Additionally, I feel like it is important to understand when the athlete is not being challenged enough. Knowing and investing into the athlete personally can help with this step in the rehabilitation progress in my opinion. I personally feel like I need to really improve at knowing when to progress my patients. I always have an underlying fear that I will push them too hard, but also that I might not be pushing them hard enough. I feel like this semester will help me find a balance of knowing how to progress patients through the rehab project.

This week, I received 3 attempts from the PBL in Beth's clinical class.
Powered by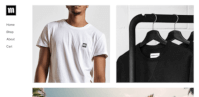 Create your own unique website with customizable templates.