I actually had an evaluation opportunity this past week. A tennis player rolled his ankle at the courts during practice, and when he was brought into the clinic, I was able to do the evaluation. I went through the SOAP format to conduct the evaluation; however, I ran into some problems. The athlete was reporting so much pain that I had trouble with palpating the injured ankle. The other areas of the evaluation went fairly smoothly; there was observably quite a bit of swelling, no discoloration, positive anterior drawer test, positive talar tilt test, decreased ROM, etc. Despite the amount of pain that the athlete was in (7 or 8 on a pain scale out of 10), I was still able to get an accurate assessment of his injury; he had a grade one, possibly a grade two, ankle sprain on his left ankle. He will be out for at least a week, receiving rehabilitation and modalities until then to try to reduce swelling, reduce pain, increase ROM, etc.

This evaluation was a great experience to help boost my confidence in evaluations. The last evaluation I had was during pre-season, and I was very uncertain about my actions and needed a lot of guidance. This evaluation, I was able to go through the entire evaluation by myself, and Kris assured me of my words, actions, and diagnosis. Additionally, I was able to reflect back on ways that I could make the evaluation process better. Next time, I will try to be more thorough with my palpations while still being aware of how much pain the athlete is in. I will also make sure that I go though all of the range of motion exercises, for I forgot to test internal and external rotation in this specific evaluation. Overall, I feel like this experience was good to have at this point in the year because there was definitely room to improve, but I also could tell how much I have learned since the beginning.

Powered by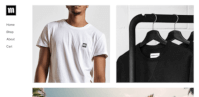 Create your own unique website with customizable templates.