​This semester I wanted to pick a topic that was very different than the topic we picked last semester; therefore my group and I chose a topic that had to do with nutrition in a sense. Sam, Am, and I chose to investigate which supplements help diminish muscle cramping in athletes. Sam, Am, and I chose to work together again this year because last year we worked really well together when doing our Little Clinical Question. We all have a strong work ethic and strive to get assignments done in a timely and efficient manner. Each of us also does a good job of carrying our own weight for the group. We have decided to look into how magnesium, potassium, and sodium effect muscle cramping in athletes. Ideally, we will find multiple studies that work with solely one of those three options and examine their effects on muscle cramping during/post competition. We will then hopefully be able to determine which of the three supplements works best in the reduction or ceasing of muscle cramping due to competition. We are still undecided if we will be adding a time to our PICO format. This may be determined based on the information that we find in our articles.

For our ATC committee member, we chose Chaypin Buchanan because of her experience with women's soccer this past season. There was a particular athlete that suffered from chronic muscle cramping in both of her legs, so we knew Chaypin would have experience working with athletes that struggled with muscle cramping. We asked Beth Funkhouser to be our faculty advisor for our committee because of her experience in sports where athletes typically struggle with muscle cramping and because of her knowledge in general. Lastly, we have asked Coach Josh Bullock to be our content expert. We chose him because there have been many athletes come to him with questions about supplementation and nutrition. There is a new program designed to help educate athletes about nutrition (macronutrients, micronutrients, supplementation, etc.), so we think he will be a valuable asset to us in our research. Moreover, I am very excited to research this topic because I have a genuine interest in nutrition and its effects on athletes and their performance.

This week I had my shoulder practical, so I got many attempts. I had approximately 64 attempts, some of which will be turned into masteries when I receive my graded practical back.

Powered by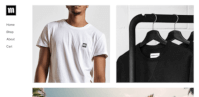 Create your own unique website with customizable templates.