This semester, I am feeling very good about the semester clinical packet. I have slacked off within the last week, but up until then I have stayed on top of what we have been doing in class. It has been hard so far to practice some of the skills in actual practice in the clinic because we have complete the cervical spine, and we just finished the shoulder. Now that I feel more confident about the shoulder, it will be nice to get some real practice in the clinical setting. I have yet to go through the packet with my practical tests from Brianne's lower extremity class to finalize all of my masteries, but that is something I am hoping to accomplish over spring break so that my masteries are ready for signatures. It has been very different than last year for me because last year I struggled the most with remembering to write down dates as we went along in class. It was difficult to try to remember when we did what in which class when filling out the packet. However, I learned from last semester and have been making notes of dates on which day we practice the tasks in class beside the list of competencies in the front of the clinical packet. I have also found that by filling out my packet as we go, it makes me reflect on what I learned in that class period and helps me to remember the special tests much for efficiently.

I know that the packet is a source of stress for me and many other of my classmates; however, it is very encouraging when i look through the packet and am able to see progress within its pages. By adding the dates of attempts beside the list at the beginning, it shows me how much progress I have made and some sort of gauge as to how much farther we have to go. So not only I am saving myself from heartache in the future by filling out the packet in a disciplined manner, I am also helping myself to stay encouraged and positive concerning the semester.

​

This week we started working on the elbow in Lower Extremity, so we have just went through the elbow palpations and ROM this week. This means that I have four attempts which are constituted of the ROM for the elbow motions. Even though we have not specifically covered manual muscle testing for the muscles associated with the elbow, we discussed where to find the muscles and what motions that they are responsible for.
Powered by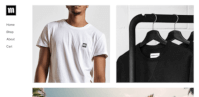 Create your own unique website with customizable templates.