This week I was able to perform another evaluation on a patient in the clinic. The patient came in with a complaint of pain on the side of her foot that had been persisting since her most recent ankle sprain on August 22 of this year. She had a bad sprain in April of this year which took six weeks to heal, but healed completely with no lasting issues. While squatting in August, she lost her balance and felt immediate pain go through her foot and ankle. She tried to give it time to heal, assuming that it was another sprain, until weeks later she went to the doctor. She had a negative x-ray, and that is when she started coming to the physical therapy clinic. She presented with palpable tenderness on her styloid process of her right ankle at the insertion of her peroneus brevis. She had pain with joint mobility of her metatarsals, and complained of pain that occurs consistently throughout the day. The patient stated that the pain resides at about a four out of ten consistently throughout the day, and higher on days when she is on her feet more often. There were no obvious deformities or discoloration, and the patient had been wearing a brace when working out since the injury.

At first, I thought that the patient had point tenderness at her calcaneofibular joint, but after further examination, I decided that is was primarily pain along her peroneus brevis. After talking it over with Matt, I was right in my assumption that the patient was experiencing peroneal tendinitis that began after her sprain in August. In the AT clinic, we have had some athletes experience tightness in their peroneals; however, I have not seen a patient that presented quite like this one. It was very encouraging to be able to complete an evaluation and feel confident about what the patient was experiencing. Additionally, one of my goals for the year is to better my rehabilitation programming, and I have been able to plan this patient's program which has been going really well. She already reports feeling less pain throughout the day. In the future, thinking back to this experience will help to trust in my knowledge that I have gained thus far to make good evaluation and rehabilitation decisions.

This week I had nine attempts from Beth's PBL and one attempt in the clinic.
Powered by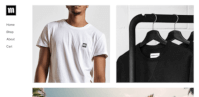 Create your own unique website with customizable templates.