This semester, our little clinical question is, "Does tenotomy on the biceps tendon with labrum repair make athletes with overhead activity more susceptible to biceps tendinopathy after returning to play?" Sam is working with a male soccer athlete for her rehabilitation project who had labrum surgery. He is a goalie for the Emory & Henry soccer team, and his surgery consisted of a tenotomy of the biceps tendon. We suspect that this was a good option for him because he does not spend a majority of his athletic participation with his arms overhead. We have heard that the biceps tendon simply regrows, but with a different origin. This sparked our interest. Because the surgery seems to have so much success, we began to wonder if this approach to surgery would be worth the risk despite the seemingly great labrum repair results if the athlete had an increased chance of the chronic injury. Biceps tendinopathy is already a massive chronic issue that overhead athletes struggle with, so I wonder if a surgeon would take special precautions in a scenario with an overhead athlete such as a volleyball player or a tennis player for example.

For our committee, we have asked Hannah Clementson to be the athletic trainer on our team. We picked Hannah because she is athletic trainer over many overhead sports. She works with the volleyball team, the baseball team, and has previously helped with the tennis team. Hannah is also currently working with athletes who are recovering with labrum surgery. It would take further research about their surgeries, but we could potentially compare her athletes progress with those who received a tenotomy of the biceps tendon during surgery. Additionally, we believe that Hannah could offer a lot of insight into our research because of her experience. We also asked Beth Funkhouser to join our committee because we trust her knowledge of surgeries. I feel like as an athletic trainer it is important to know about the nature of surgeries that athletes go through and understand what happens to the anatomy during a surgery. I am confident of Beth's insight when it comes to discussing surgeries and helping us get a full understanding. Additionally, Beth is very knowledge about current trends and always has useful articles to offer. Lastly, we wanted to ask Coach Caro to join our research committee. I feel like Coach Caro will be able to offer a different viewpoint to the recovery and long lasting effects of a tenotomy to the biceps tendon. I believe that this strength and conditioning perspective will help create a holistic view of the athlete's recovery.

This week, I received 2 attempts in clinical experience and approximately two attempts from the PBL.
Powered by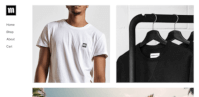 Create your own unique website with customizable templates.