The idea behind "Compassionate Care for All" may be my favorite aspect of athletic training. I believe that this characteristic of athletic training helps set it apart and makes this profession very special and unlike others in the healthcare field. I have talked about the relational aspect of athletic training in multiple of my past journals, but it is such an important part to me about what I am being trained to do. I feel like it is easy for athletic trainers to display compassion for their athletes because there is a personal relationship between the athletes and the athletic trainer that is built over time. Even if there is not a name to name basis or a past history or communication between the two parties, the athlete is still known the athletic trainer. The athletic trainer is at every practice and game and has at least noticed the athlete at one time or another. I believe it says a lot to the patient when the healthcare provider is simply just present and easily accessible.

I feel like I embody this concept by truly having an interest in the health and overall well being of the athletes. I feel like the athletes can sense when an athletic trainer or any other healthcare provider or clinician is being present with them and truly listening to what they have to say and how they feel. This is something that I work on every time I am with a patient. I want the athlete to feel very taken care of and as if they are truly being heard. Furthermore, I take what the athlete has told me, both considering the injury and other information like family life, mental state, stress level, etc., and take all of these things into consideration while planning treatments and rehabs. I like to put myself into the athlete's shoes and really try to experience what they are experiencing. However, sometimes that can get me into trouble. I have had to learn throughout my time in the athletic training program that it is important to be empathetic, but it is also important to stay focused and withdrawn enough to make logical and not emotionally based decisions. Finding this balance has been very beneficial to my clinical experience.

This week I received attempts from the PBL in Beth's clinical class, and I received approximately 3 attempts from working on my packet in the clinic.
Powered by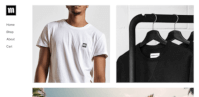 Create your own unique website with customizable templates.