The class that has proven to be the most challenging this semester is definitely chemistry. What I find most difficult is remembering which formula to use for specific problems. I also find it confusing and difficult how he uses the flipped classroom approach. It is hard for me to focus on the lectures online and follow along with the examples. Additionally, the examples that are given to us in the homework and in the book that are worked out are the simplest form of the questions the majority of the time. When we get to the homework, the problems get exponentially harder, leaving me confused and sometimes frustrated. Most of the time, a concept does not truly sink in until we go over it in class, but then the homework is already due and graded. Also, it is impossible to answer all the questions that individuals have for all the homework problems in one class period.

However, this class has been accompanied by a huge learning curve. I have really had to focus on the lectures as well as I can to make sure that I absorb as much as the information as possible before going into class. Most of the time, I can do homework anywhere without worries of distraction, but with chemistry I have had to learn to isolate myself to a quiet place to be able to focus on the material and perform my best in the class. It has also forced me to take advantage of all the possible resources that have been provided to us. I always use the slides, the video, and the reading to finish the homework and learn the material. I have found that the videos and readings both emphasize different parts of the chapter, so I feel like using both resources is the best way to absorb the most material. Additionally, I have never been much of a group studier, but this class has pushed me in that aspect as well. It is very helpful to get together to try to learn the new material and learn from each other as well as the resources on moodle. Sometimes I find that my classmates can explain the problems in a way that makes much more sense that I could have ever made out of it. I have also found that my usual note taking skills do not work very well for this class. It's hard for me to learn by taking the notes from the video or slides, but the best technique for me seems to be just writing problems and examples thoroughly.

This week I have earned attempts from the three sections that were completed in the PBL from Beth's class.
Powered by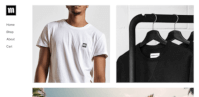 Create your own unique website with customizable templates.