​This past week I was able to work on my evaluation skills. Being on Kris' rotation, I have gotten a lot of experience in regards to the rotator cuff and back muscles. Many baseball players come into the clinic with pain in their infraspinatus, lattisimus dorsi, pectoralis, and supraspinatus. I have been able to do a lot of trigger point on these muscles, and become very familiar with palpating these muscles. This has worked toward my goal of studying anatomy, studying signs and symptoms, and working on my evaluation skills, which cover all of my clinical goals for this semester. The most prevalent of these goals in my opinion is working on my evaluation skills. With the repetition of the same problems in the clinic with the baseball team, I have been able to learn a lot about what muscles are affected by specific motions. For example, I know that the infraspinatus is often irritated during the deceleration phase of a pitch because of the nature of the muscle to slow down the arm. Kris has also done an excellent job with explaining to me why the baseball players are having the signs and symptoms that they are experiencing.

A specific instance when I was able to put this knowledge to use was when a tennis player came into the clinic over spring break. She was complaining about shoulder pain, and Chaypin was not there to perform the evaluation. Kris was finishing a treatment on one of his athletes, and he asked me to perform the evaluation on this athlete. She was complaining of pain in the posterolateral portion of her shoulder, so I asked her at what time in her serve does she experience pain. She continued to explain that her follow through causes her the most pain. Using what I had learned through baseball, I palpated her infraspinatus and was able to determine that it was the source of her pain. Kris confirmed my suspicion, and we were able to perform some trigger point as treatment in the time that we had left in the clinic. I was apprehensive about performing the evaluation at first because I still feel unfamiliar with the shoulder, so it was encouraging to make the correct diagnosis with this patient.

This week I performed approximately 24 attempts during my elbow and forearm practical test with Brianne. These ranged from ROM to MMT to special tests.
Powered by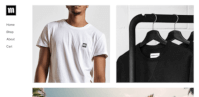 Create your own unique website with customizable templates.