​The sport that I am currently with is tennis, so by personal experience, I know for sure that wound care items should definitely be in a well-stocked med kit. The courts are not conducive at all with the players' skin, and it is so very easy to get caught up in your own feet while playing so falling is definitely a hazard. Those wound care items would include things such as saline solution, cotton swabs, gauze pads, bandages, antibiotic ointment, gloves, powerflex, and any other cleaning or bandaging materials. Additionally, ankle sprains are quite common in tennis, so taping materials are definitely a must in a well-stocked med kit. These taping materials would include items such as pre-wrap, heel and lace pads, and tape. If there were room in the kit, adhesive spray would be a plus. As with any sport, I believe a well-stocked med kit would need to include medicines such as anti-histamines, ibuprofen, and like medicines just in case an athlete had an allergic reactions or was in pain. In my med kit, I always like to have a good supply of hand sanitizer, cough drops, Blistex, and sunscreen. As random as those items sound together, they are each of equal demand. I never imagined that so many athletes would come to ask for chap stick (and Blistex seems to be a favorite). With tennis specifically, it is a good idea to have sunscreen on hand even though most of our games are played in the cold. I know that sunscreen is something I often forget to bring with me on tennis trips; therefore, it is something I ask for often from others.

Outside of the traditional items found in the med kit, I believe that it is important to have sugary items on hand with tennis. I know that myself and quite a few others that I have encountered have trouble with maintaining their blood sugar levels during competition. Most of the time it is a known issue that the athletes can keep under control themselves, but it can quickly get out of hand. I am lucky enough to have a coach that struggled with the same thing previously who understands what goes on when I have a hypoglycemic episode and does an excellent job of making sure that I'm taken care of by keeping an arsenal of carbs (usually awesome bagels) near the area where I am playing. Moreover, I believe that having anything on hand to help elevate an athlete's blood sugar is an integral part of a med kit for an AT or ATS with tennis.

This week I attempted twenty-seven competencies in my clinical packet. These attempts consisted of the special tests for the shoulder ranging from the AC/SC compression test to the ER lag test in our books.

Powered by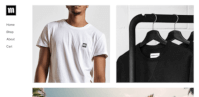 Create your own unique website with customizable templates.