My clinical question was inspired by my love for kids. I eventually want to be working with kids full time, so it was easy to begin thinking about how sports influenced youth and their health. By investigating whether or not early sports specialization increases the risk of injury, we can begin to think about how to prevent injuries if the data leads to yes, and if not we can begin looking to other mechanisms of injuries. Additionally, where I am from it is not common to specialize in one sport; most of the same kids play the majority or a combination of all the sports that are offered at the schools. Therefore, sports specialization is not something that I am familiar with, and by doing research on this topic I am furthering my knowledge on how sports specialization effects our bodies.

My team and I chose Kris, Brianne, and Coach Bullock to be a part of our investigation committee. We chose Kris because Kris is excellent at explaining and teaching. When working with Kris, he always takes his time in explaining what is going on with a patient and how it can be best treated. Our group chose Brianne because we know that research seems to be one of her things. We often hear her talk about research and what she's been reading on recently. We believe that she will be an excellent asset for us because of her eagerness to help others and her experience in research. Lastly, our group decided to ask Coach Bullock to be a part of our team because he is never hesitates to offer what he knows. Bullock is eager to answer any question that I have ever asked, and always searches for an answer if he does not know it. Bullock is always reading strength and conditioning journals; therefore, he is familiar with what is in the current literature for his field. I am eager to find out if sports specialization has a long term effect on athletes bodies. I want to learn whether or not it would be beneficial to change that way that athlete's practice to better train their bodies for long-term competition or if "muscle memory" and repetitive training is the best way to compete.
Powered by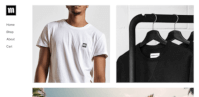 Create your own unique website with customizable templates.