I have been lucky to be able to clinically experience with a bunch of different preceptors, some who are still at Emory and some who are not. Each preceptor has been unique in their personalities and treatment styles, so I have been able to adopt a lot of their quirks as my own quirks.

The first preceptor that comes to my mind when reflecting on influence is Zach James. I always noticed that Zach never appeared stressed out and would take time with each individual who entered into the athletic training clinic for treatment. Zach made every person feel heard when they were telling about him about what was wrong with them. Additionally, Zach was always encouraging during rehabs with athletes. There was always a positive vibe during the rehab, which made the process much more fun and enjoyable. Now and in the future with whatever job or activity I am involved in, I hope to implement the same kind of positivity, empathy, and ability to stay calm in stressful moments the same way that Zach did during his time at Emory.

Secondly, I think of Hannah. Hannah relies a lot on manual therapy, which is something that I am also a big fan of. I admire that she would choose to do manual therapy over a treatment that may be easier or less time consuming. Her choice to pursue manual therapy over other types of treatment has encouraged me to practice massage therapy and trigger point more, making me much more comfortable performing this treatment on athletes and those in the physical therapy clinic. Additionally, Hannah also presents with a very positive attitude whether she is having a good day or a bad day. I admire the type of care that Hannah shows the athletes. For example, when a volleyball player had a season ending injury a week or so ago, it was evident how much Hannah really cared and how much she wanted to help her athlete. I hope to show these attributes when I am practicing in my profession.

Lastly, I would like to mention Melissa. Melissa truly cares about her athletes, but she refuses to get pushed over or disrespected. Sometimes I have trouble asserting myself to people I do not know very well, but watching Melissa has shown me that there is no reason that I should be disrespected or talked down to. Each preceptor has had an unique impact on how I practice/would like to practice athletic training, and I would have to write a book to speak of it all.

This week I had 3 attempts in my clinical book from the vignettes in our PBL in Beth's class.
Powered by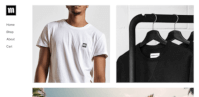 Create your own unique website with customizable templates.