As of right now, I know that I eventually want to pursue physician assistant studies. I feel like that field is something that the Lord has definitely called me to, and I am always interested in general medicine, so I feel confidently about pursuing this field. I can also get involved with medical missions, which would be a dream for me to be able to do. Originally, I wanted to be a pediatric physical therapist, but that quickly changed when I did my rotation in the physical therapy clinic last Fall. I am so grateful that I was placed there despite it not being my favorite rotation because it made me realize that PT was not what I wanted to study. I had a hard time with staying excited and eager to learn in the physical therapy, my interest was just not spiked in that setting. I was comparing my PT experience with my rotation in the emergency room when I was a sophomore, and it was completely different. Even though I was at the ER until 2:00 AM, I stayed continually intrigued by everything that was going on and still remember that rotation today. Additionally, I shadowed a PT the summer before my junior year, and I feel like I learned so much information in such a short period of time. The majority of that information I can still recall because I was just so genuinely interested in what was going on. I can't imagine how excited I would be to shadow in a specialty that I am leaning towards, such as cardiology or pediatrics. I am taking the first steps in making connections with PAs right now to look into some more shadowing experience in different fields.

When I graduate, there are few PA programs that I could get accepted into because I am missing two classes that are required for the majority of programs. I am looking into what schools offer these classes over the summer so that I can get them out of the way and focus on applying to schools. I have also invested into a study manual for the GRE to ensure that I am preparing properly to get an adequate score for the PA programs that I am interested in. Lastly, because I am getting married next year and don't know where my fiance and I will be located geographically, I am researching programs all across the U.S. to prepare for any place that we could land.
Powered by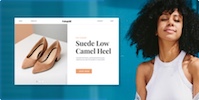 Create your own unique website with customizable templates.