Going into my senior ATS year, my strengths and weaknesses have become something that I ponder often. I believe that partially comes from the prompting of my preceptors and many of my professors, but it also may come from a desire to be more introspective as I get older and gain maturity. Many of my flaws have been revealed through introspection, which usually results in me trying to grow and work through those shortcomings both by myself and with the help of others. I believe that my communication and relational skills with the athletes has consistently been one of my strengths. It is so easy for me to create relationships with the athletes that are definitely friendships, but also hold the adequate amount of professionalism in the clinic. For the majority of the time, there is a mutual respect that is between the athletes and me while in the clinic; they respect me and my knowledge, and I respect their privacy, preferences, and modesty. Another strength that I have this year compared to years past is the motivation to stay busy in the clinic. I want to be the first person to offer my help as an athlete walks through the door, I want to be the person who runs out on the field, and I want to be the first one to join in on cleaning the coolers or stocking the shelves in the clinic. As mentioned in my previous journal, I believe this is largely due to the leadership that I am under. I feel that this fact can highlight how good leadership can pull out others' strengths, and I hope to be a leader like that in the leadership roles I am in now and in the one's I will be given in the future.
​

On the other hand, I am struggling this year with being confident in my rehabilitation choices. I have always struggled with rehabilitation progressions, and it is quickly becoming real to me that it is time to buckle down and start growing in this area. I recognize how important it is to be able to plan a successful rehabilitation that will create buy in from the athletes, but also ensure that they are getting better. I was thinking today while running a rehabilitation for a football player with a sprained ankle that there could potentially be a problem with creating rehabs because I struggle with creativity. I have a desire to be innovative and offer exciting, new exercises to rehab patients, but I find it very difficult. To improve this weakness, I plan on pushing the borders of creativity and trying to grow my confidence in what I can create.
Powered by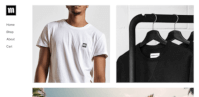 Create your own unique website with customizable templates.