This year's NATA slogan, "Your Protection is our Priority", I think accurately describes our profession very well in just five words. This slogan can be interpreted a couple different ways, each pertaining to a different area of athletic training. One of these interpretations being putting the athletes first. That is the whole reason that we do what we do. Everything that is seen and everything that is done behind the scenes works toward the protection of the athlete. Even ensuring that the athletes have water or making sure that there is sunscreen available work towards the protection of the athletes, as small as they may seem. On the other side of the spectrum, the "big" things that we do work towards the athlete's safety just the same. All of the complex tape jobs, the modalities, the rehabs,learning as many injuries as possible, and the outside research conducted in hopes of injury prevention help protect the athlete.



Another way this slogan can represent our profession is through privacy of the athlete. It is our job to protect the athlete as well as his or her own personal right to their privacy concerning any of the medical history or any other information that they entrust us with. We are held responsible under the law to ensure that all of the information that we either are told by an athlete or that we diagnosis or discover concerning the athlete are handled appropriately and professionally.

I think this slogans help remind us and others of the importance of this profession. It is easy to get caught up in a routine, but once reminded of why we do what we do, it is also easy to remember that it is definitely worth it. It takes an individual with a servant's heart to be involved in athletic training, and one can see this plainly when in the clinic. I think that the slogan for this year also helps portray that one of the most important aspects of the profession is putting other people first. Remembering this makes me very proud of what ATCs and ATSs are known for and what they are responsible for doing.

This week we continued working on the elbow unit and started the wrist, hand, and finger unit. I had nine attempts for nine different elbow special tests, including the varus and valgus stress tests, radioulnar stress test, hyperextension test, golfer's elbow test etc. We began learning palpations for the wrist, hand, and finger unit.
Powered by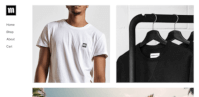 Create your own unique website with customizable templates.